BSM Group Architects Ltd is a New Zealand architectural practice with a depth of experience and a strong commitment to serving its clients well. With offices in Whanganui and in Auckland and strategic alliances with professionals around the country, BSM undertakes projects throughout New Zealand.
BSM grew out of the merger of two long serving Whanganui based architectural firms Southcombe McClean and Co Ltd and Belchambers Architects. The practice undertakes a wide range of architectural work including offering specific expertise in the education sector, church and community architecture, residential work, large span commercial and retail projects and institutional work including government departmental projects.
We offer you the accumulated experience of many years of effective and successful practice by our 5 directors and our dedicated staff. We also offer a genuine desire to become an integral part of client project teams. The combination of these two factors enable your objectives to be met in ways that exceed expectations.
We place a high value on
listening to you and understanding your organization's needs.
working together in collaborative ways.
producing designs that are high quality in terms of criteria, professional standards and also the wider public good.
enjoying the process of architecture from beginning to end.
the contributions that all parties bring to the delivery of quality architecture.
ensuring all parties involved gain fairly and appropriately from the process of architecture.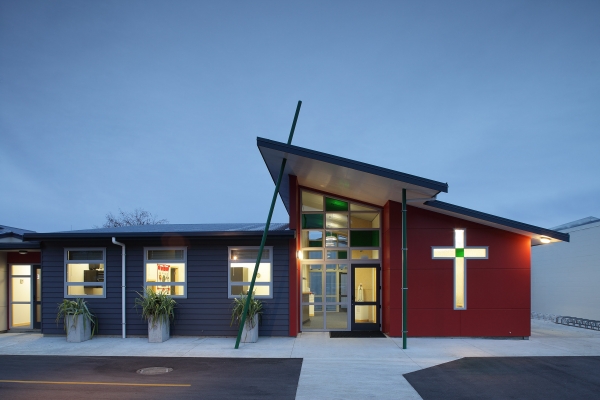 One of our great school projects.